The Walmart Hypermarket ranges from 6000 to 10,000+ square meters, offering over 20,000 items in fresh food, grocery,apparel, electronics, and household goods. The store aims to provide an enjoyable shopping experience for families to visit together.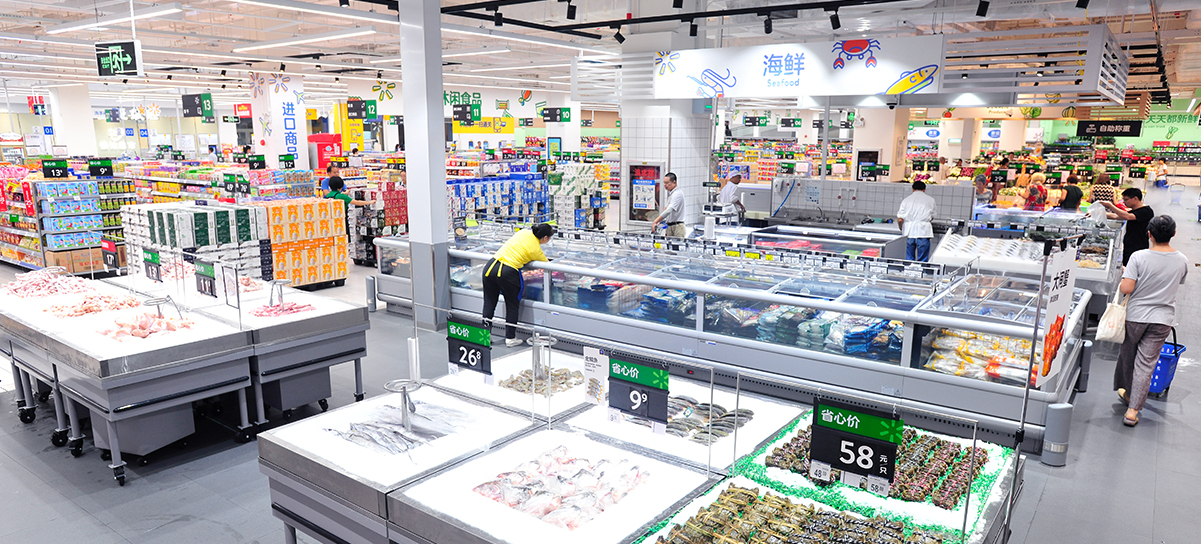 The "New Lower Price" program offers customers stable low prices on 1,000 of the most popular items.
Walmart is not only committed to food safety and high quality, but also to corporate mission "Save Money, Live Better". Meanwhile, Walmart hypermarket offers the popular commodity combinations and continual improvement of commodity display through market research while continually upgrading stores in order to enhance customers' shopping experience, meet customers' demands, and promote sales growth.