Sam's Club is a large global warehouse membership club that is leading the paid membership shopping experience in China. Sam's Club opened its first location over 30 years ago in Midwest City, Oklahoma, in April 1983 and started to enter international markets in the early 1990s.
Today, Sam's Club delivers a first-class shopping experience for more than 50 million individuals and business members in more than 800 club locations worldwide and is one of the largest paid membership clubs in the world. The first Sam's Club in China opened in Shenzhen on 12 August 1996. Currently, Sam's Club has opened clubs in Beijing, Shanghai, Shenzhen, Guangzhou, Fuzhou, Dalian, Hangzhou, Suzhou, Wuhan, Changzhou, Zhuhai, Tianjin, Xiamen, Nanjing, Changsha and Nanchang,Ningbo, Kunshan, Chongqing and Huizhou.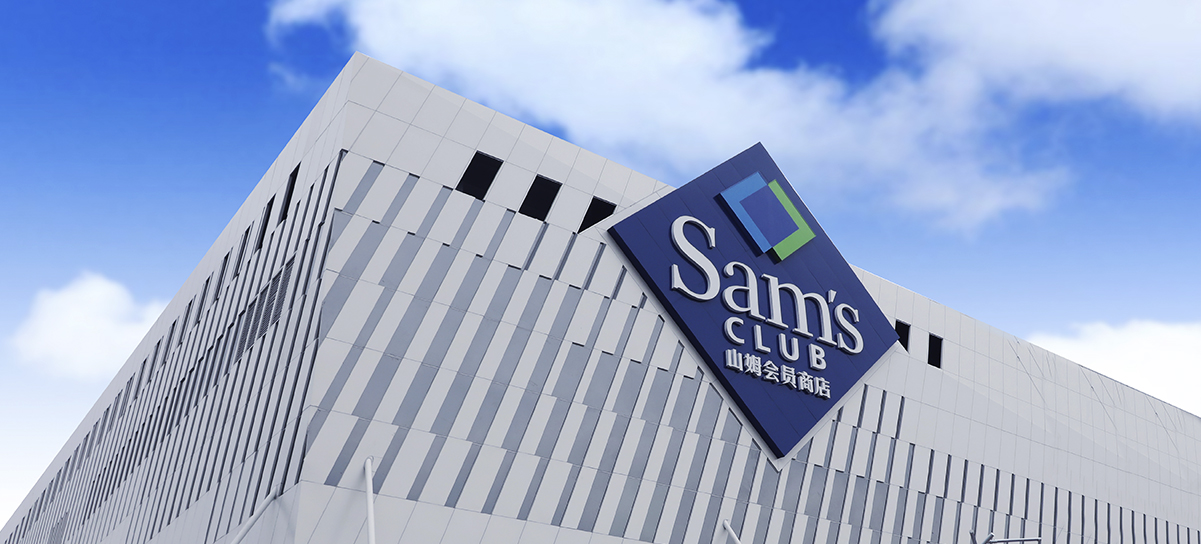 The Sam's Club business philosophy is "Member First" and is focused on supporting the high quality lifestyle of its members. With strong global procurement resources and product-driven strategies, Sam's Club strives to ensure a selection of high quality products at competitive prices. Sam's Club continues to innovate and improve on membership benefits.Today, there are two levels of membership—Advantage and Premium Membership. With Premium Membership, members can enjoy all the benefits of the Advantage Membership, with additional benefits and services.
Sam's Club offers the omnichannel shopping and highly interactive shopping experience for each family member. In recent years, offline clubs have upgraded to include new and unique shopping areas, such as Sam's Cafe, Sam's Kitchen, Sam's Wine Tasting Area, and the Optical Center. At the same time, we have improved the online shopping experience on the Sam's Club Mobile App with"1-Hour Delivery" to meet immediate shopping needs of our members. Sam's Club is and enabled more shopping options through the Sam's JD Flagship Store, Sam's JD Global Flagship Store, and Sam's Club on JD Daojia.
Sam's Club believes "Life is Better in the Club" and will continue to increase investment in China to help more families enjoy a high quality lifestyle. We will continue to improve the omnichannel shopping experience, upgrade our business models, develop differentiated, quality goods suitable for Chinese families, and innovate to provide relevant benefits to our members.