Being a good corporate citizen, Walmart China is committed to operating responsibly, and create shared value for our customers, associates, suppliers, and communities through our social and environmental sustainability effort.
On Community, since entering China, Walmart has donated approx. 160 million RMB worth of funds and goods to philanthropy programs, Walmart China associates have devoted 240,000 voluntary hours.
On Sustainability, helping people live better and preserve the planet have always been our top priorities, with the goal to source responsibly, sell sustainable products, reduce emissions and waste, and protect and restore nature.
Walmart China's efforts in Corporate Social Responsibility and Sustainability are widely recognized in China. Some of our most recent awards and honors are:
2020
2019
"Poverty Alleviation Action Award" from MOFCOM, the Poverty Alleviation Office of the State Council, CFPA, CAEFI, Tsinghua University

"Responsible Brand of the Year" in the 9th China Charity Festival

"Outstanding Partner for Poverty Alleviation" award from One Foundation

"Annual CSR Leadership Award" by the American Chamber of Commerce

"Top 100 Corporates in Philanthropy" ranking by Jiemian News
2018
Enterprise for Special Tribute in 30 Years of Charity for Women and Promotion of Reform and Opening-up from the China Women's Development Foundation

"Outstanding Contribution Award" from the China Foundation for Poverty Alleviation

"Annual Responsibility Case Award" from New Weekly

"Outstanding Public Service Medal of 2017" at the 3rd China Enterprise Public Service Medal Summit hosted by the China Enterprise Public Service Development Organization Committe

"Outstanding Public Service Medal of the Year" from Beijing Youth Daily and other leading charity organizations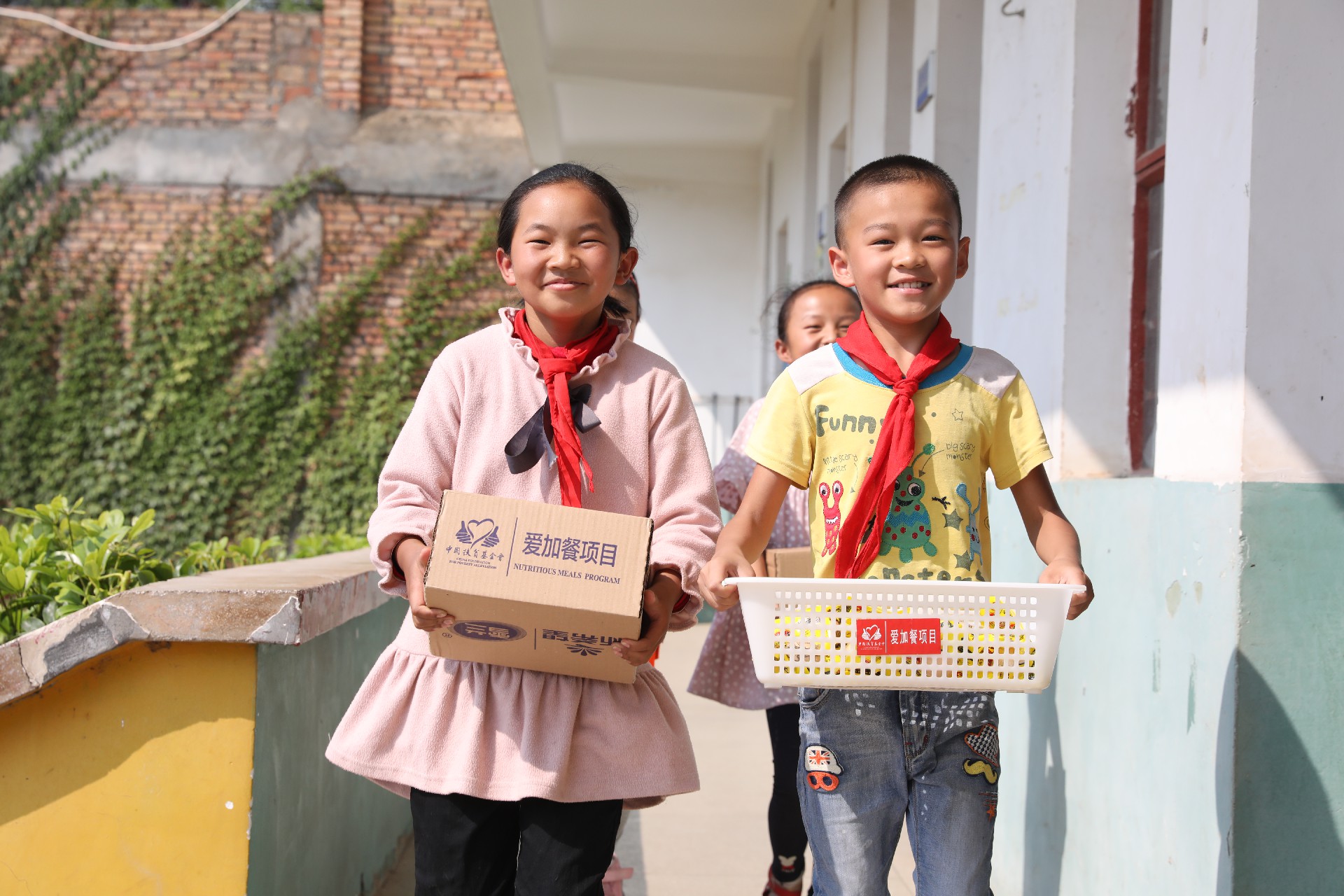 Walmart China has always been caring about the sustainable development of the local communities. Our current focuses include children's nutrition and health, women's economic empowerment, and emergency disaster relief. We also encourage our associates devoted to voluntary activities and dedicated to returning to the community. Representative projects include:
Children's Nutrition and Health
Walmart China has been donating to the Children's Nutritious Meals Program of China Foundation for Poverty Alleviation (CFPA) since 2011, and upgraded the program to a public fundraising program in 2015, in collaboration with customers, suppliers, and associates to improve poor children's nutrition together.
As of 2020, Walmart China has donated exceeded 16 million RMB. The program covered poverty-stricken areas in Sichuan, Yunnan, Guangxi, Guizhou, Hebei, Henan, Hubei, Hunan, and Chongqing, benefiting about 45,000 kids, providing 3.24 million portions of nutritious meals, equipping 66 schools with advanced kitchen facilities, and carrying out nutrition knowledge education.
In 2010, Walmart China began to cooperate with China Women's Development Foundation (CWDF) to set up the "Walmart Women's Development Program" (the former "Walmart Women's Development Fund"), supporting CWDF's Revolving Loans for Mothers Project. The Project runs in the mode of "microloan and the circulated fund", aiming to help women in difficulties be employed, re-employed, or become small business entrepreneurs.
In order to adapt to the development of the Internet and digital economy, further empower women economically, and support more women to enter the economic field through entrepreneurship and employment, the Revolving Loans for Mothers Project was upgraded to "@Raise Her Business Plan" in 2015 integrated with internet mindset and crossover cooperation.
As of 2020, Walmart China has made a monetary donation of 14.34 million RMB and 220,000 RMB worth of disaster relief supplies donation to CWDF. Among them, the cumulative revolving loans used to support the "@Raise Her Business Plan" is 16.14 million RMB. The project has been implemented in 11 provinces and regions, including Shaanxi, Hebei, Hunan, Yunnan, Inner Mongolia, Tianjin, Hubei, Fujian, Sichuan, Heilongjiang, and Chongqing, benefiting more than 14,000 women.
Diversity and inclusion have been one of Walmart's core values. In 2019, Walmart China established the "Walmart China Women & Inclusion Leadership Committee (WIL)", which aims to encourage, cultivate, and develop women's leadership, promote gender equality, and create better development opportunities for more women. The sponsors of WIL are led by the CEO of Walmart China and composed of a number of executives including both women and men, who have provided strong support to the work of WIL.
Over the years, WIL has been regularly organizing activities to provide training and communication opportunities for female associates, helping them broaden horizons, carry out capacity building, expand professional and social networks, and participate in the company's business plan-making processes. Both women and the men who support women's career development are involved. Up to now, 65% of Walmart China associates are women, and the proportion of women in management has reached 47%.
Associate Voluntary Service
In 2019, Walmart China and One Foundation jointly launched the "Wal-love Afternoon Tea" volunteering project, providing autistic youth job skills practice experience opportunities and working with their families to help them adapt to social life.
The project targets autistic youth in Shenzhen, Beijing, Shanghai, and Chengdu. We recruit volunteers from the company, conduct job skills training for autistic youth such as how to pack bread and other afternoon tea food, and provide practice opportunities at Walmart stores. Walmart volunteers will provide companionship, guidance, and encouragement in the whole process.
In addition to the voluntary service activities organized at the corporate level, Walmart China stores across the country have been proactively organizing various volunteer activities to serve the local community.
Emergency Disaster Relief
Since Walmart entered China in 1996, we have been actively involved in disaster relief, provided assistance and funding timely to support the reconstruction and development of disaster areas, for example, Sichuan Wenchuan earthquake, Qinghai earthquake, Sichuan Ya'an earthquake, and Covid-19 epidemic. Our actions in the past three years include:
In March 2020, in response to the public health crisis caused by COVID-19, Walmart and Walmart Foundation committed more than $1.5 million USD (approx. 10.44 million RMB) to support relief efforts in China.

In June 2019, Walmart China donated 500,000 RMB to provide daily necessities like rice, flour and oil through One Foundation, to support disaster relief for Sichuan earthquake and floods in South China.

In August 2017, Walmart China donated daily necessities worth of 500,000 RMB to support people impacted by the earthquake in Sichuan through the Sichuan Province Poverty Alleviation Foundation.

2016 summer, 26 provinces and thousands of counties were severely hit by storm and flood in China. Walmart has been highly involved in disaster relief. In June, Walmart prepared 300 sets of emergency life-kits to Jiangsu Yancheng within 24 hours which was hit by tornado; in July, Walmart quickly responded with 4.7 million RMB worth of disaster relief supplies; in August, Walmart Foundation donated 2 million RMB to One Foundation for disaster relief and post-disaster reconstruction for flood stricken areas.

In May 2016, on the 8th "National Disaster Prevention and Mitigation Day", Walmart donated 7.8 million RMB worth of disaster preparation supplies to CFPA, including shoes, clothes, etc., to enrich the reservation of disaster preparation supplies of the foundation to support in-time emergency disaster relief.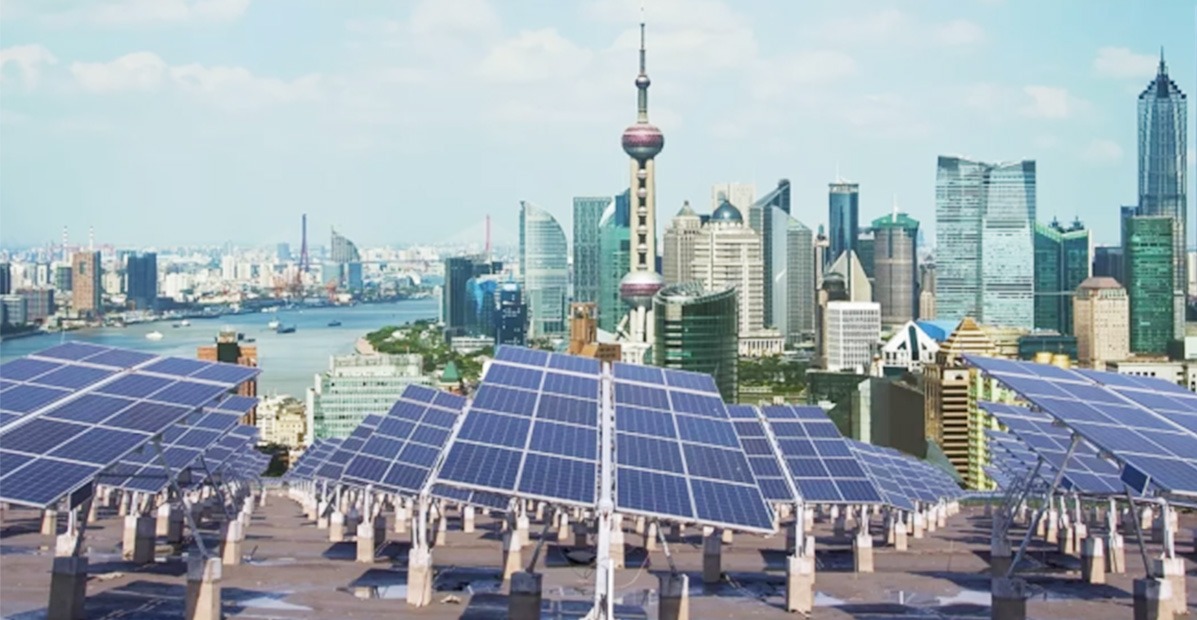 In September 2020, Doug McMillon, Walmart President and CEO announced Walmart to take the path to become a regenerative company, take swift and serious action to combat climate change. We committed our company to target zero emissions in our own operations by 2040. Walmart, along with the Walmart Foundation, is committed to helping protect, manage or restore at least 50 million acres of land and one million square miles of ocean by 2030, to combat the cascading losses nature is suffering.
In China, Walmart highly integrates sustainability with our operation and supply chain, and advocates environment-friendly consumption. For Example:
2021, Rooftop Solar Photovoltaic System to be implemented in Dalian Xianglujiao Sam's Club, with the capacity of 1000 kW, the estimated yearly power generation is 1,258,000 kWh, which can meet approx. 13% of the daily electricity consumption of the club.
2019, Walmart Shanghai Nanpu Bridge Store implemented Rooftop Solar Photovoltaic System with power generation started in November, with the capacity of 240 kW. The estimated yearly power generation could reach 262,437 kWh, which can meet approx. 9% of the daily electricity consumption of the store.
November 2018, the installation of the Rooftop Solar Photovoltaic System kicked off at Shanghai Pudong Sam's Club and power generation started in December 2018. Up to now, the system has generated accumulated power of 813,790 kWh, which can meet approx. 5% of the daily electricity consumption of the club, and reduce carbon dioxide emissions by 811.31 tons, equivalent to the planting of nearly 44,300 trees.
Walmart take energy conservation and emission reduction into consideration on new refrigeration project, some measures or devices listed below:
Glass door anti-condensation: a probe is in place to control the temperature and humidity through activation/deactivation of the glass door heating film, which could save up to 40% of the energy. Currently, Walmart China has around 170 stores and 25 clubs POS (pointers cell freezer) utilizing this control mode.
Refrigerator wasted heat recovery system: except winter, the system temperature could reach 40℃, which can meet the store daily hot water usage need and the annual effective saving rate could reach 60%. Walmart China currently has 140 stores with this system in place.
R290 low GWP refrigerant application freezer: This system is widely used in self-carrying cabinet, and saving 40% energy in comparison with R404A.
On March 29, 2018, Doug McMillon, Walmart President and CEO announced launching "Project Gigaton" in China, specific goals as to reduce greenhouse gas emissions in its China value chain by 50 million metric tons (MMT) by 2030 (including Walmart Global Sourcing office and Walmart China supplier), equivalent to the emissions associated with the average annual electricity consumption of 40 million Chinese households.
Sam's Club has always supported Marine Stewardship Council (MSC) certified sustainable seafood and Best Aquaculture Practices (BAP). 2017, Sam's Club was the first retailer piloting MSC certified sustainable seafood traceability system in China; 2018, launched its sustainable seafood strategy; 2019, extended the focus from sustainable seafood to the impact that plastic has on the ocean, and continued scaling up the merchandising of sustainable seafood. By the end of 2020, approx. 70% of Sam's Club private brand "Member's Mark" frozen seafood products were MSC and BAP certified.
By the end of 2020, around 50% of th private brand "Great Value" products at Walmart stores were certified Best Aquaculture Practices (BAP), including shrimp and fish, a big step that Walmart takes to scale up the merchandising of sustainable aquatic product.
In October 2020, Walmart's private brand "Great Value" launched around 20 "Green" disposable products in China, including Great Value corn starch base cup, bowl, fork, spoon, etc. disposable cutlery series, and Great Value degradable garbage bag and so on. Currently, around 45% of Walmart's private brand disposable products are degradable.