Supplier Certification Inspection
We appoint designated inspectors of merchandise document compliance cooperating with the professional electronic document system to check supplier licenses and merchandise inspection reports. Through online information systems, suppliers and merchandise are traced and monitored.
We commissioned professional third party audit companies to conduct nonscheduled audits of food factories. Audit contents include government regulations, factories, food adulteration, use of additives, personnel hygiene, pest control, quality management system etc.
We provide trainings to food suppliers every year such as regulatory update cues (e.g. food additive, food label and food adulteration), control measures of food hazards, etc. to help our suppliers to better improve the quality control level and to provide consumers with better food.
Every year we commissioned professional third party laboratories to conduct randomly sampling and testing of food products (items including pesticide residues, drug residues, heavy metals, etc.) and monitor acts excessive use of food additives, hazards of non-food substances, food adulteration, etc. to ensure the quality and safety of food.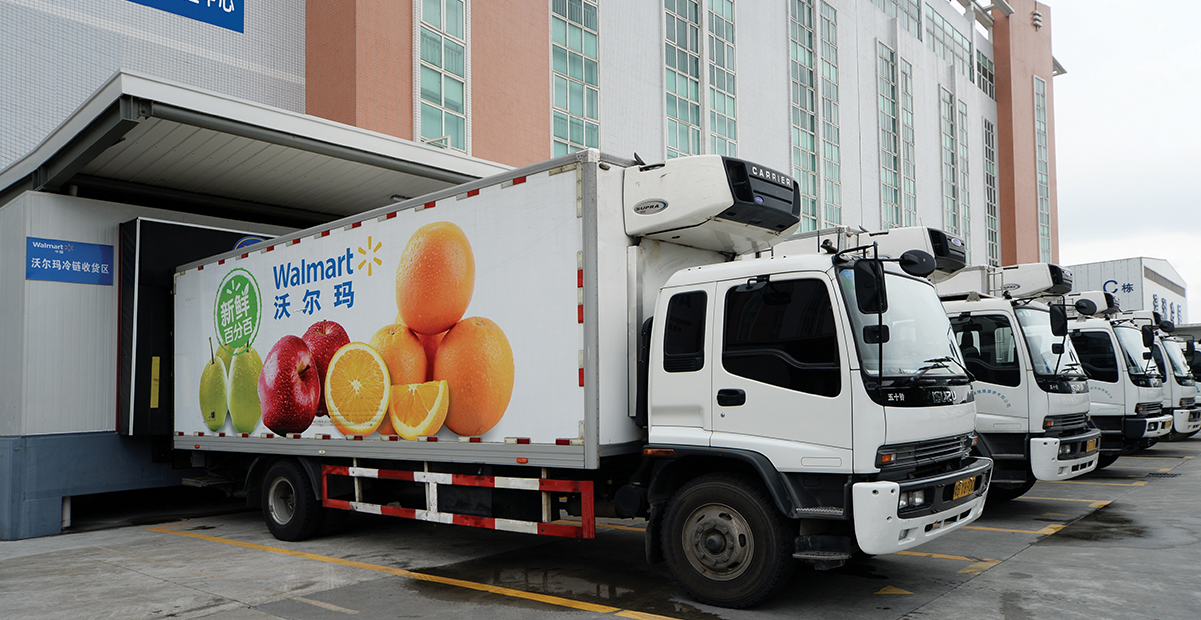 Uniform Receiving Standard
We have built a network of fresh food distribution centers covering all stores operating across the country. While strictly implementing of government regulations, we have established uniform receiving standards for all foods according to the characteristics of each food, improving the receiving efficiency, reducing the loss of goods, and ensuring food quality and safety.
Laboratory testing of pesticide residues
Each fresh food distribution center has set up a rapid testing laboratory to carry out pesticide residue testing of agricultural products to ensure food safety.
Freshness Control through the Entire Cold Chain
Each of our fresh food distribution centers is equipped with advanced cold storage and professional temperature control vehicles, establishing a professional cold chain distribution system and implementing automatic continuous temperature monitoring throughout the distribution. The daily operation of the fresh food distribution center follows the fast-in and fast-out mode to provide safe and fresh food for stores.
Requiring Certificates and Bills
We strictly comply with the government's regulations to require certificates and bills of food sold in stores, such as meat, poultry etc.
Testing of Pesticide Residues
The fresh food distribution center completes pesticide residue tests of the centralized distribution's fruits and vegetables. In the meantime, each store conducts pesticide residue tests of fruits and vegetables delivered directly to the store before they are placed on sale.
Automatic Centralized Monitoring of Refrigerator Temperature
Walmart sets strict storage temperature standards for perishable food and food raw materials. Refrigerated food is stored between 0-5°C and frozen food is stored below -18°C. The store is equipped with advanced refrigeration and freezing display equipment to allow perishable food to be displayed and stored at a safe temperature. The headquarters has set up the advanced temperature monitoring system for the cold storage of stores, which automatically monitors and warns the temperature of every networked refrigerator in China to prevent perishable food from being stored at dangerous temperatures and ensures food safety.
Strict Shelf Life Management
Through laboratory tests, Walmart scientifically sets the shelf life of various fresh foods under certain conditions (temperature, packaging, etc.). Walmart strictly implements and controls the display time of fresh foods, and throws out and destroys expired foods to provide customers with fresh and safe food.
Designated Person to Check Product Temperature Regularly
Walmart sets strict storage temperature standards for perishable foods and food materials. Refrigerated foods are stored between 0-5°C and frozen foods are stored below -18°C. Department employees regularly check the temperature of these perishable foods using the SPARK system every day. The system automatically records the inspection data. Once an abnormal temperature occur, it can be corrected and handled in time to ensure food safety.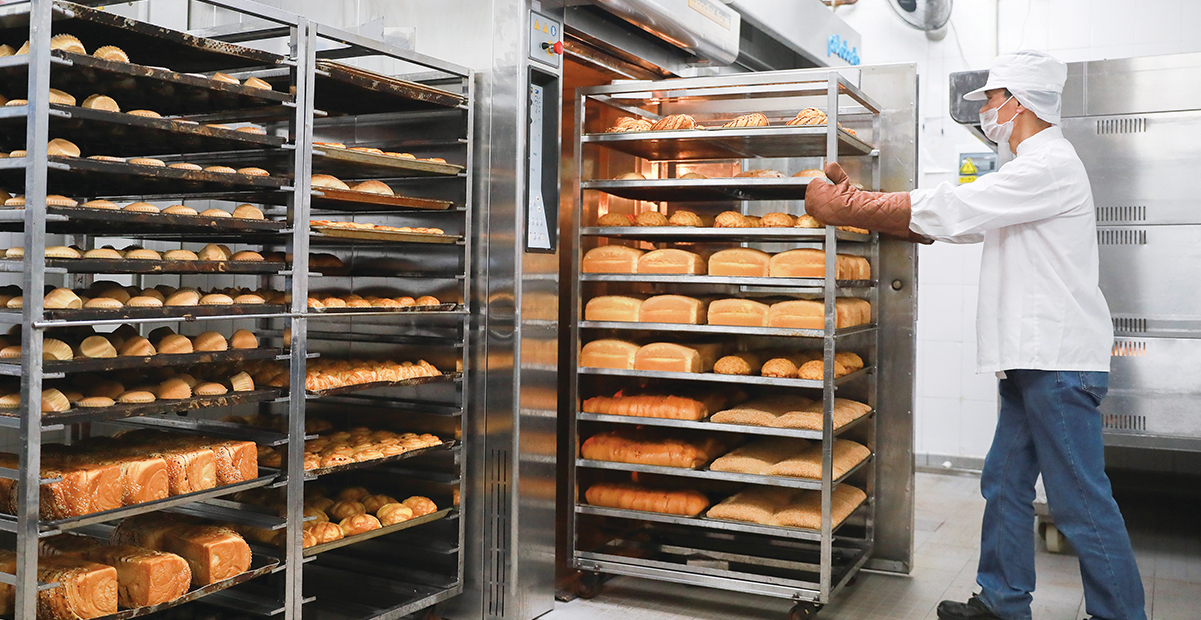 Excellent Equipment and Facilities
Our food processing equipment is provided by well-known native and foreign manufacturers, which can more accurately control food forming, fermentation, heating and other key processes to ensure the quality. We have established food safety design standards for the fresh food processing area in the store. The layout of the food processing room in Walmart stores is unified and reasonable, and the raw and cooked food processing area are separated with a single flow direction to avoid cross-contaminations. The interior decoration of the processing room complies with relevant national hygiene standards, thus laying a solid foundation for food safety.
Strict Process Flow Management
In order to meet the expectations of customers, we have gathered people from various professional fields and developed the customized processing technology of homemade cooked food and homemade bread and cakes, forming the unified standard across the country. In the meantime, we improve the training, supervision and continuous improvement mechanism, strict implementation of the process to ensure that the store produces high-quality and stable homemade food.
Standard Cleaning and Disinfection Process
Our stores use detergents and disinfectants provided by professional cleaning products companies. These detergents and disinfectants have efficient cleaning capabilities and excellent disinfecting effects. In the meantime, professional and durable cleaning tools are in place to ensure our processing tools and the tableware effectively cleaned and disinfected.
We have established the complete standard cleaning operation procedures, and each cleaning object in the processing room is designed with detailed cleaning operation procedures. Each cleaning object is cleaned and disinfected according to the required frequency, specified cleaning tools and agents and the specified cleaning and disinfection procedure. This ensures our processing tools and tableware are thoroughly cleaned and disinfected to avoid food cross-contamination, thus providing our customers with hygienic and safe food.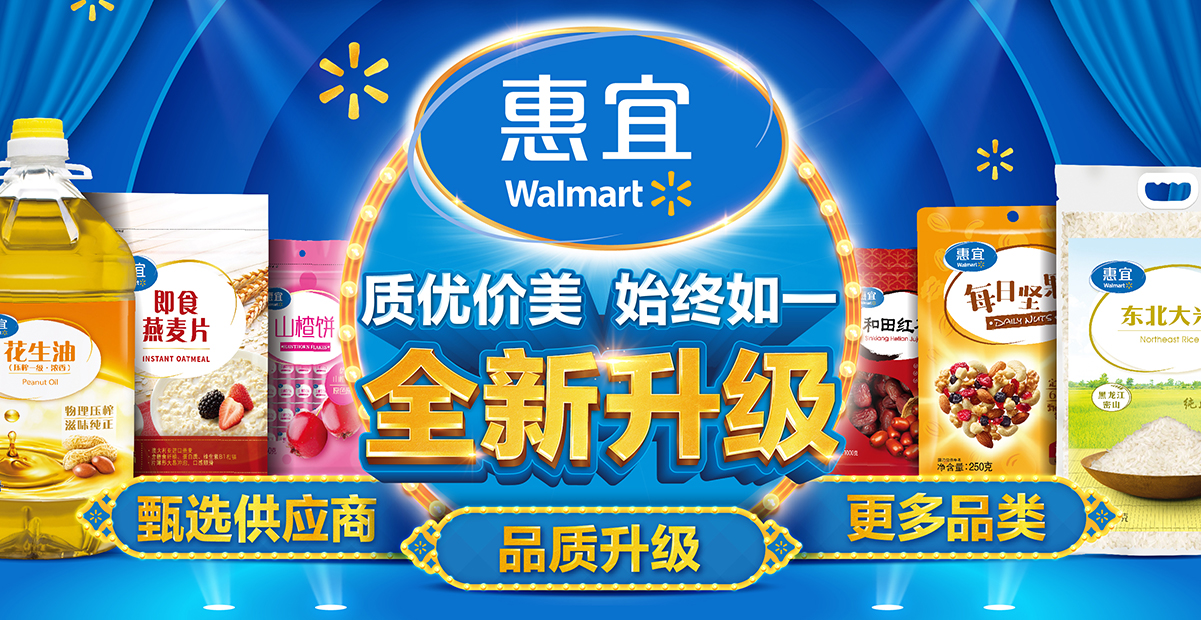 Approve Factories in accordance with International Standards
According to international standards (Global Food Safety Initiative GFSI approved global market projects), we check the qualification of each partner's factory that need to obtain the GFSI recognized certification or pass the factory audit of a professional third party audit company designated by Walmart to become a producer of private brand goods. In addition, we continue to track to ensure the effective implementation of the factory quality and safety management system.
Products 100% Laboratory Testing before and after Launching
All our private brand products are sent to independent third party professional laboratories for testing and analysis before and after launching, and the safety and quality of products are verified through scientific testing data to ensure that customers obtain safe and high-quality food.
Separate Raw and Cooked Food
Raw food carries a lot of microorganisms and even pathogenic bacteria. If it contacts with cooked food, it will contaminate cooked food. Therefore, when storing and processing food at home, it is necessary to separate raw and cooked food. For example, when storing food in a refrigerator, firstly wrapping the food well with a packaging film then cooked food is placed on the upper layer of the refrigerator, and raw food is placed on the lower layer of the refrigerator.
The fresh food in the customer's home is rich in nutrients and is easy to spoilage, such as tofu, meat, dairy products, eggs etc. These foods need to be stored in the refrigerator with the temperature ≤ 5 ℃, and frozen products should be stored in the freezer to effectively reduce the growth of harmful microorganisms and prevent spoiling quickly.
Raw food contains a large number of microorganisms. In order to ensure that the cooking process effectively kills these microorganisms, the food must be cooked completely.
Human hands frequently touch different surfaces, causing cross-contamination. Therefore, frequent hand washing is necessary to stop this cross-contamination. We need to wash our hands at home under these situations, such as contacting with unhygienic surfaces, after using the bathroom, coughing/sneezing/sniffing/eating, after smoking, before preparing food, after handling raw food materials, before preparing cooked food, etc. As a result, we can ensure food safety and family health and reduce the incidence of disease.