Walmart hypermarket stores receive record orders on 618 Shopping Festival, with 226% sales increase on Walmart WeChat Mini Program
On 618 Shopping Festival this year, Walmart hypermarket stores in China all received a record number of orders, with double-digit growth from the same day last year. More than 100 stores saw their historical records broken. During this year's 618 Shopping Festival, Walmart intensified its new product strategy and jointly kick started with JD the Walmart-JD New Program, which aims to bring a differentiated and fresh shopping experience to customers, support the growth and development of new products, further connect diversified shopping scenarios and commodity supply links, and achieve win-win for all through full-domain marketing resonance.
More than 100 Walmart stores cross China took a record number of orders on June 18, with sales on the Walmart WeChat Miniprogram posting a 226% surge year on year
As of June 18, Walmart's omni-channel sales maintained rapid growth throughout this year's June 18 Shopping Festival (which lasted from June 1 to June 18), achieving remarkable results. On the day of June 18, Walmart's sales by 14:58PM already surpassed its whole day's sales on June 18 last year, and all 115 Walmart stores in China saw their orders hit a record high on the day, with double-digit growth from last year. Sales on the Walmart WeChat Miniprogram posted a 226% surge year on year, and Walmart has topped all supermarket sales on JDDJ for five consecutive years. While sales surged, Walmart's O2O order fulfillment punctuality rate remained above 95%, and its stable operational capacity ensured high-quality services. On the day of June 18 this year, Walmart's O2O orders in third- and fourth-tier cities increased by more than 80% year on year. During the mid-year promotions for June 18, Walmart fully leveraged its solid strength across the supply chain to bring a wide range of new products to omni-channel customers. For example, PepsiCo Bubly sparkling water has been selling well since its launch on Walmart omni-channel.

Picture: Walmart's Quick Results Report for June 18
As an omni-channel retailer, Walmart has long committed itself to providing customers with seamless retail services to meet their diversified and multi-scenario shopping needs. Taking customer experience as the starting point, Walmart's omni-channel retail strategy aims to provide customers with solutions for shopping anywhere at anytime by accelerating the digitization of large-scale retail innovation, integrating physical stores and multiple e-commerce channels, and seamlessly linking online with offline. Currently, all Walmart stores in China have realized online operations. Walmart provides customers with diversified shopping experiences, including purchases at offline stores, self-collection of goods at stores, as well as JDDJ, Walmart Daojia "1-Hour Delivery" service, and community-based shopping. Walmart's omni-channel model integrating online and offline outlets enables customers to shop at Walmart in their favorite way anywhere at anytime.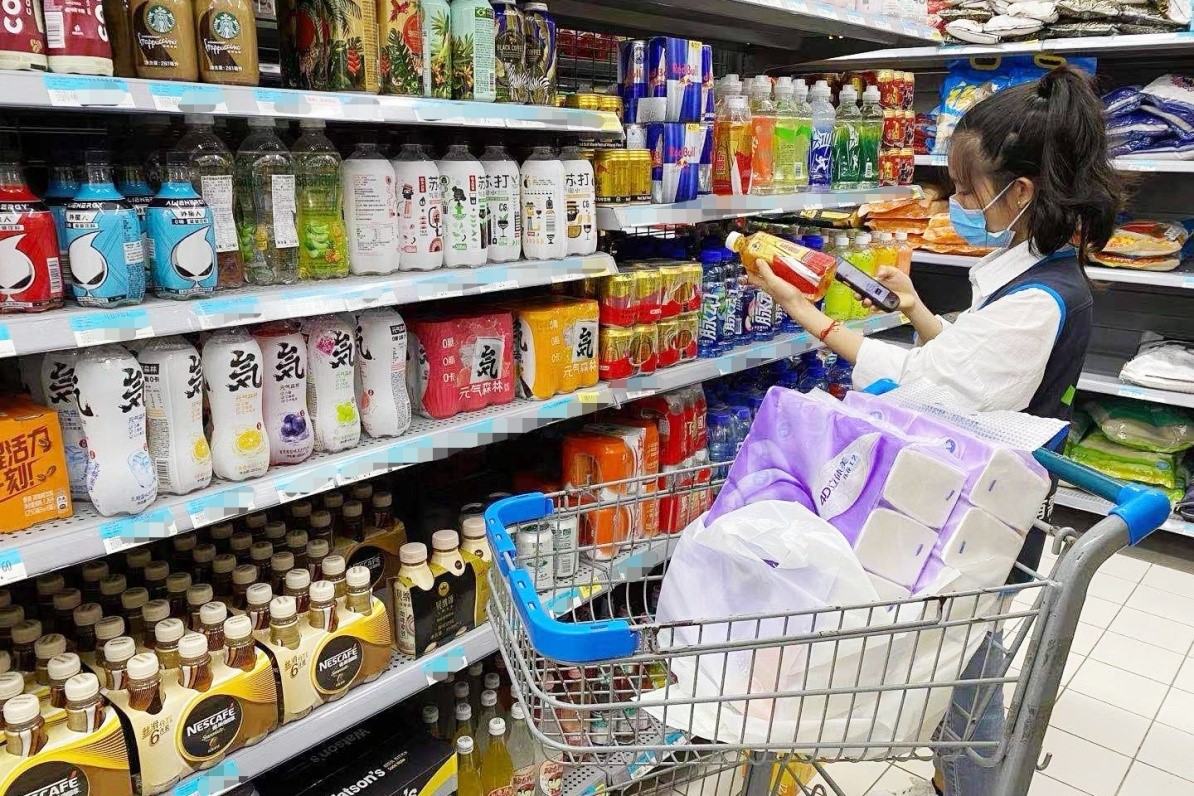 Photo: Walmart maintains stable and high-quality O2O services during the June 18 Shopping Festival
Pool resource advantages, and upgrade the new product strategy across omni-channel
During its mid-year promotions this year, Walmart put on "New Arrivals" and "Find Novel Goods" at its stores and on WeChat Miniprogram to attract customers' full attention. The new product strategy is one of the important development directions under Walmart's commodity differentiation strategy. Leveraging its deep insight into growing customer attention to new brands and new products under the new consumption trend, Walmart has introduced innovative products from new and mature brands that have proven popular with customers. While bringing in innovative brands, Walmart has also cooperated with mature brands through new product launches and joint product development and other ways, so as to bring novel goods to customers and constantly consolidate its differentiated omni-channel retail competitiveness.
The launch of the Walmart-JD New Program is an important measure for Walmart and JD to achieve deeper connectivity of their commodity supply chains and user bases as in-depth strategic partners. Since their strategic cooperation started in 2016, the two sides have continuously integrated their huge advantages in e-commerce, logistics and physical retail, and launched the strategy of connectivity for stores, users, and inventory. In the new program, Walmart and JD will work together and focus on new brands and new products, formulate competitive omni-channel growth plans for them, connect shopping scenarios through full-domain marketing, and expose brands to wider consumers faster during the periods of commodity introduction and explosive growth. As the first brand to join the Walmart-JD New Program, the ShiYueDaoTian and Country Love co-branded product series have been sold at all Walmart stores, Walmart Daojia, Walmart JDDJ, the Walmart flagship store, and JD Magic Cube on JD Mall, achieving synonymous omni-channel and cross-platform sales nationwide for the first time.
On the day of June 18, the upgraded omni-channel home appliances zone jointly built by Walmart and JD Home Appliances was officially opened at Walmart Huayang Store in Chengdu. In this joint effort, the two sides will give full play to their advantages in supply chain and omni-channel. Through stable high-frequency omni-channel passenger flows and high-quality service experience, Walmart will expose home appliances and 3C goods to more customers. After the upgrading, the zone has increased omni-channel sales by more than 200%.