Walmart Hypermarket develops new shopping experience integrating education, leisure and various scenarios
As the 1980s and 1990s generations gradually become the mainstream of "parents", there is now higher demand for the quality of family life. Parent-child companionship and quality education have become the daily lifestyles popular with the new generation of parents. Drawing upon its deep insight into urban family customers and innovating with partners in the retail ecosystem, Walmart has established more convenient, high-quality and diversified life circles for customers within their family living radius. Through various experience integrating family, education, society and enterprise scenarios, Walmart has endeavored to meet the multiple needs of family customers for parent-child interaction, situational education, leisure and fun play, and family shopping, connect the scenario boundaries, and help family customers to save time and enjoy a higher quality of life.
Deliver integrated parent-child life experience through in-depth cooperation with Rise Education
Walmart has recently forged in-depth cooperation with Rise Education, a top-notched firm in quality education, to bring the learning paradise for children from the classroom to Walmart stores and offer real-life courses. These courses break down the shopping process into several steps, including recognizing things, formulating plans, engaging in live drills, and making group presentations, and successfully migrate Rise's project-based classroom learning format to offline living scenarios. The contents learned by children from books and courseware are within reach in the actual scenarios. From the rich life scenarios at Walmart supermarkets, children can not only practice their learned knowledge more intuitively, but also sentimentally resonate with their parents through drawing up shopping lists and implementing them in actual scenarios, thus obtaining better learning results.
Combining life leisure shopping scenarios with parent-child companionship and quality education is an all-new effort for Walmart and Rise Education to create more convenient integrated parent-child life experience for busy urban families. There is a high degree of overlap in both sides' efforts to serve family customer groups. Cross-scenario integration can provide customers with more diversified family lifestyles in integrated scenarios. The two sides plan to expand the scope of their cooperation to nearly 100 stores in first tier cities across China this year.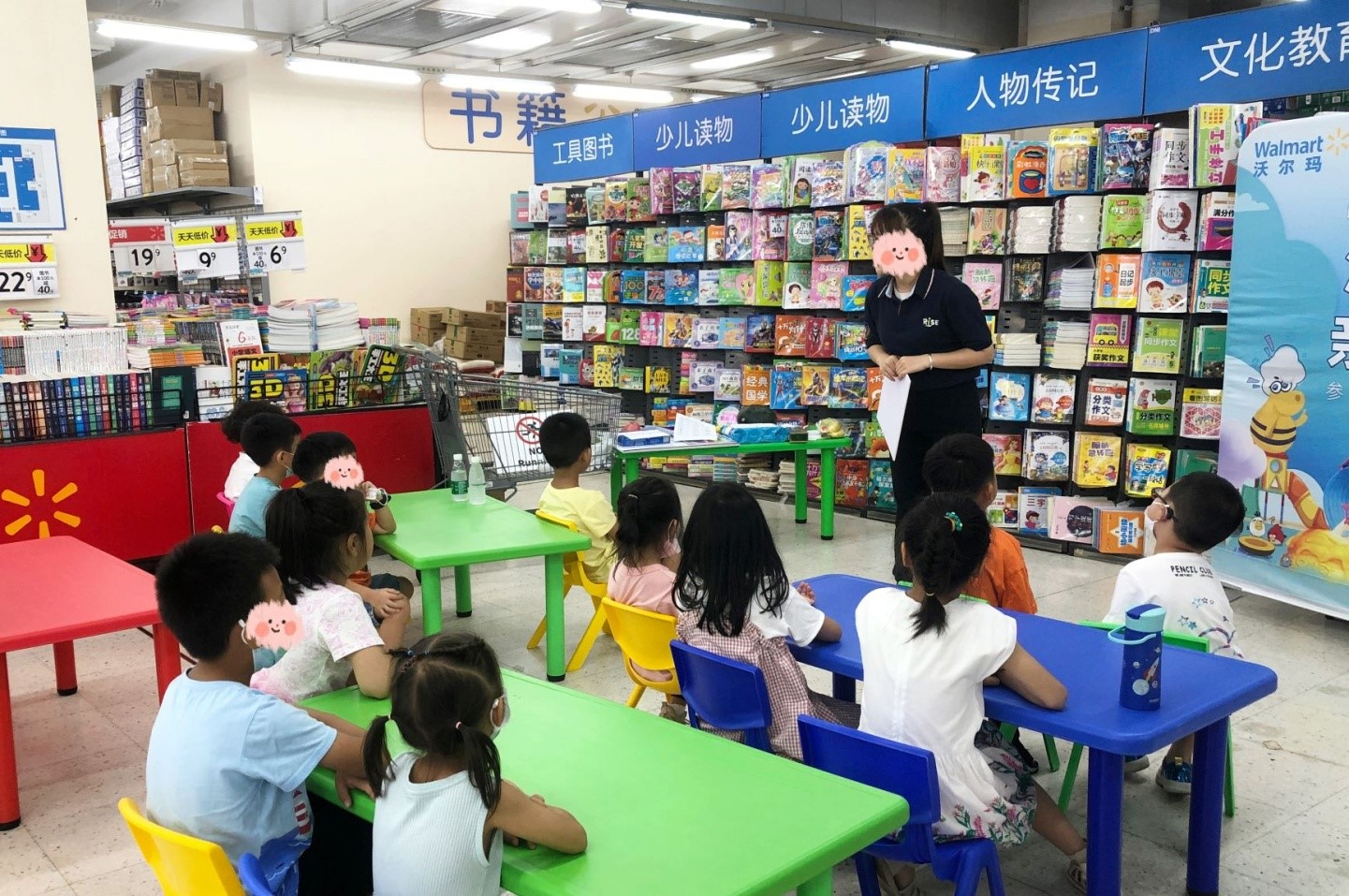 Picture: Walmart hypermarket works with Rise Education to provide live scenario teaching
Leverage precision insight into the needs of family customers to create a one-stop walking venue for kids at the doorstep
Based on its profound insight into the needs of family customers and through commodity portfolios, in-store experience and rich and colorful interactive activities, Walmart provides more diversified leisure shopping experience for customers with cute children. On holidays and at weekends, Walmart organizes community customers to participate in parent-child interactive event and educational games at its stores. Family customers in the surrounding communities can sign up through Walmart stores, communities and other online and offline channels.
At the same time, Walmart has proactively integrated the rich resources of the omni-channel retail ecosystem to bring more diverse interactive experiences to customers. Currently, Walmart has cooperated with more than 200 local merchants and hundreds of brand rental merchants to hold various activities to create high-quality and high-value service experience for family customers, so that parents and children can spend novel and interesting leisure time at Walmart stores.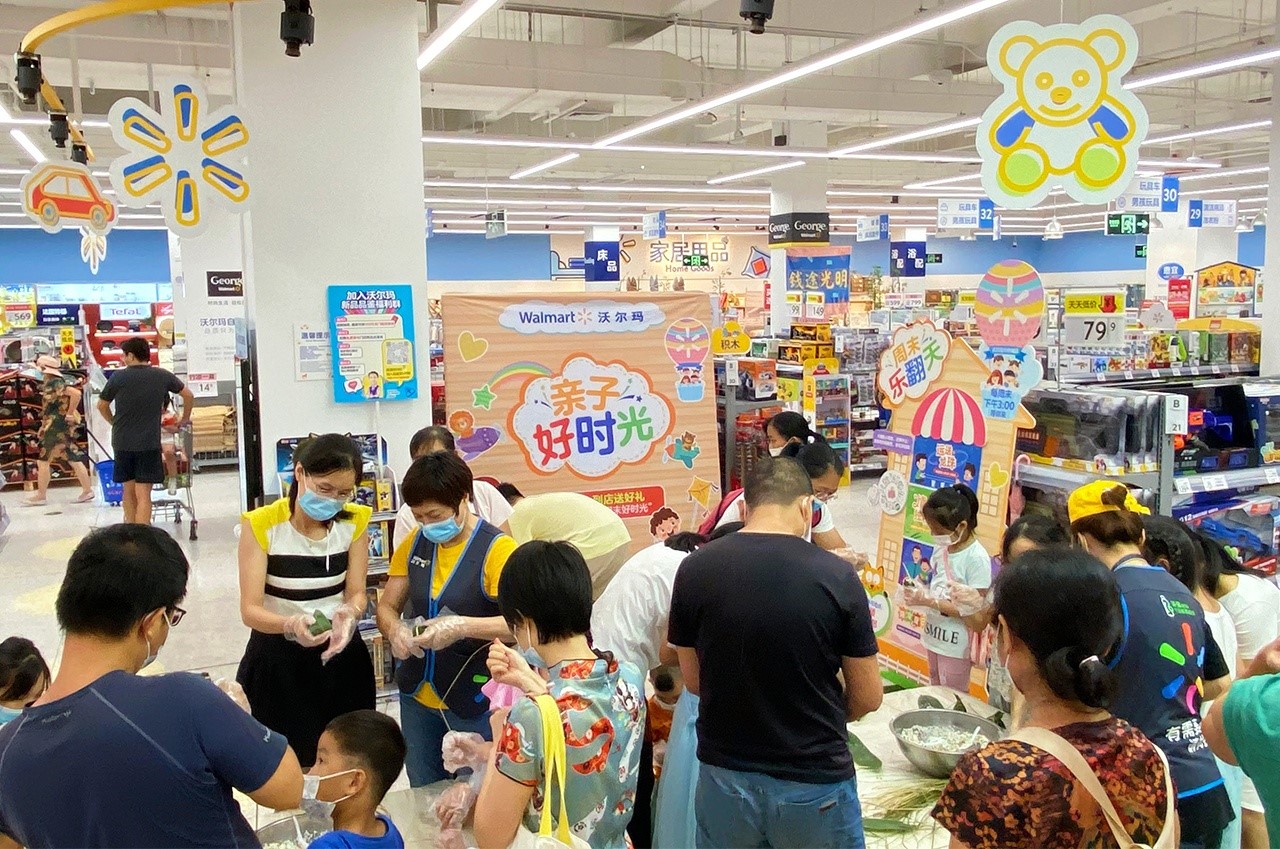 Picture: Walmart stages a variety of parent-child interaction activities in the store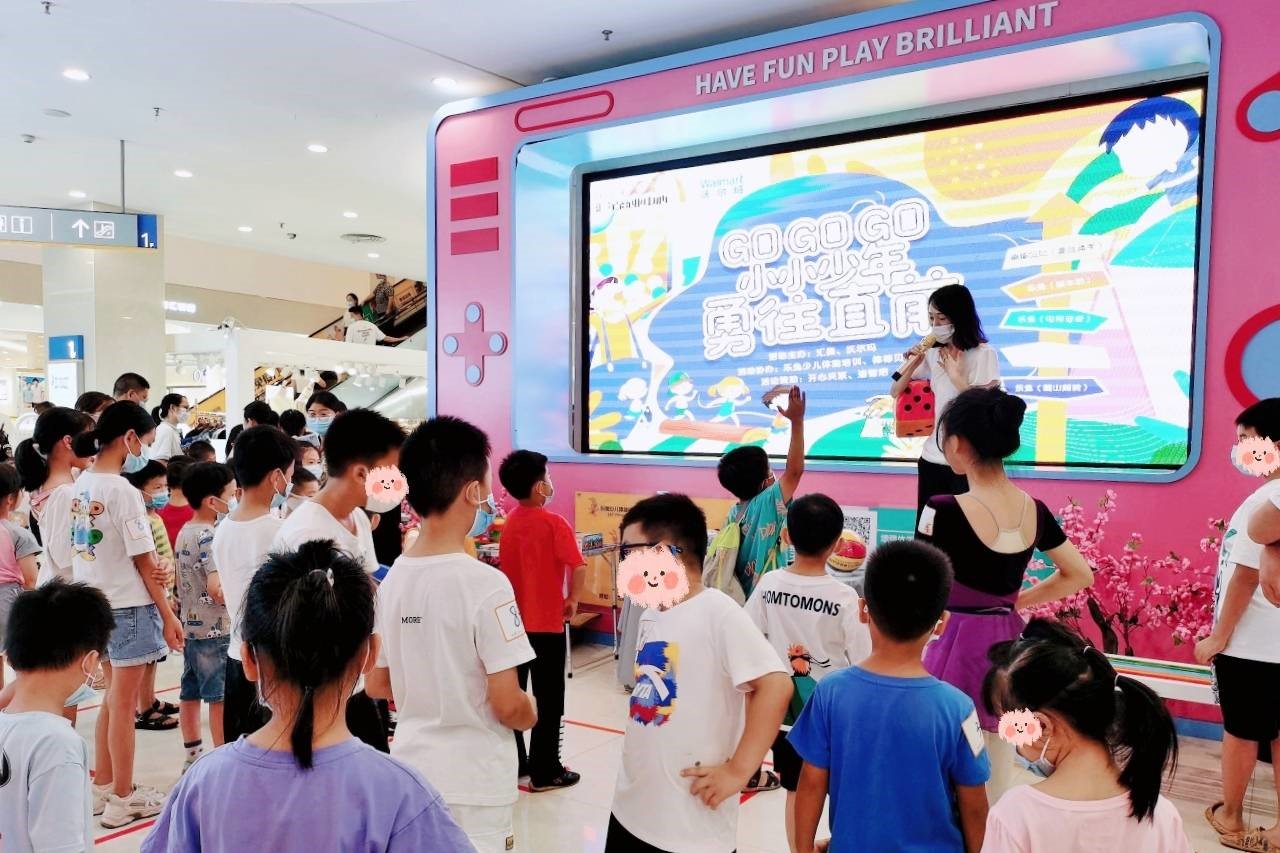 Picture: Walmart proactively works with partners to stage various experience events