Sam's Club opens new Club in Guangzhou Tianhe, bringing its total number of Clubs in China to 33
Sam's Club has announced the official opening of a new club in Tianhe, Guangzhou. Located in downtown Guangzhou, it is Sam's 33rd club in China. This year, Sam's Club will also welcome the opening of its flagship club in Shanghai, second club in Wuhan and third club in Hangzhou. By the end of 2022, Sam's Club is expected to have 40-45 stores in operation or under construction in China.
Andrew Miles, President of Sam's Club China, said: "Upholding a core philosophy of 'Members First', Sam's Club has long dedicated itself to serving middle-class families in first- and second-tier cities in China. Leveraging our powerful procurement resources in China and the rest of the world, we have persistently provided members with high-quality differentiated products, unique shopping experience and better membership privileges. Since its entry into the Guangzhou market in 2009, Sam's Club has strongly felt the trust and love from all its members, which makes us very proud and inspires us to make continuous progress. We are very happy to welcome the opening of our Tianhe club, which is very close to where our members live. It will carry forward Sam's fine tradition and bring surprises and showcase better lifestyles to members. We will continue to expand our omni-channel layout, and let members feel Sam's unique charm in an all-round way through our unique offline shopping experience and convenient e-commerce platform."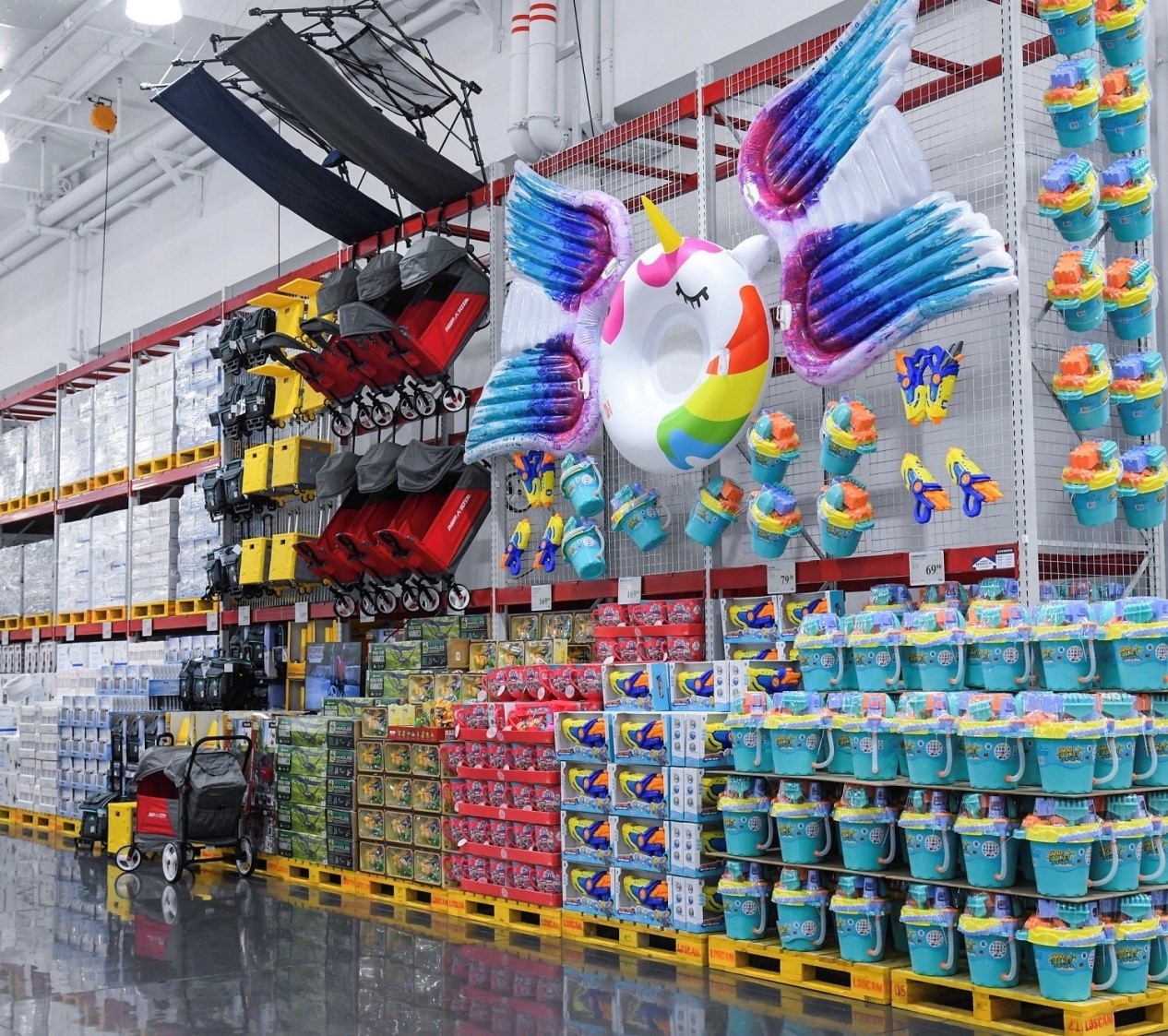 Sam's Club brings more novel goods
Combine global sourcing resources with selected goods from China to provide "member-exclusive" goods
Sam's Club has been operating in China for 25 years and understands members' preferences. With 4,000+ selected goods, it will create guaranteed shopping experience for members. At the same time, Sam's Club can leverage the bargaining power brought by its "single product-driven" strategy to continuously bring unbeatable prices to its members.
Sam's Club selects high-quality goods from around the world
One of Sam's product selection strategies is to select the best goods from around the world and provide high-quality items that can meet the needs of Chinese members. At the Tianhe club, members can buy not only excellent goods imported from all over the world, but also the best goods selected from China. These goods range from imported chilled beef, fruit and dairy products to Belgian chocolate, Australian potato chips and Korean seaweed crisps, and from high-quality dry goods such as black wolfberry in Qaidam Basin to flowering cabbage grown according to Sam's standard, and highly popular roast chicken and Swiss rolls. The Tianhe store also sells many "rare goods", including Louis XIII Cognac 3L, Thai Golden Pillow Durian Plus, Queen Nina grapes, and American big cherries. Moreover, it also offers several special items such as the Nintendo Switch Set, Ecovacs Deebot T8 Neo and ISDIN FusionWater.
Create a family shopping experience for members through interaction and professional service
From the star chef-manned Sam's kitchen to optical and hearing aid centers providing free testing services and Sam's Home Online, every Sam's Club sets aside a large exclusive area for members to experience all kinds of novel goods, or share cooking skills with and learn health knowledge from professionals, so that the whole family can find fun in their visits to Sam's Club.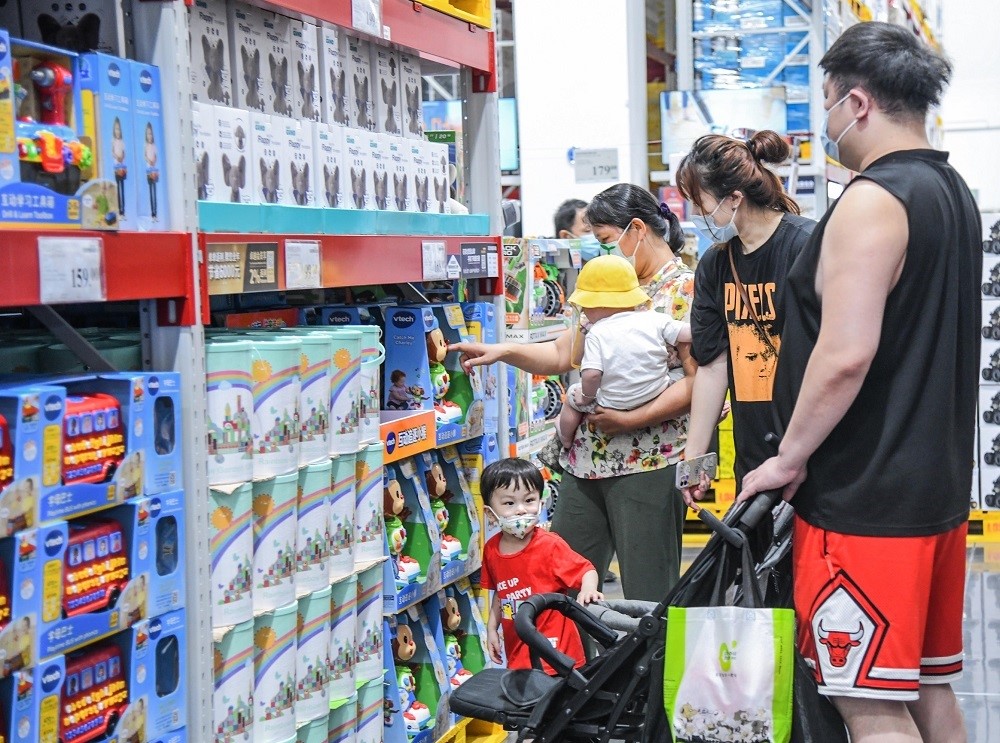 Fun for the whole family at Sam's Club
Launched nationwide in early June, "Sam's Home Online" is an all-new service outlet which Sam's Club has developed based on its e-commerce platform, covering outdoor sports equipment and supplies, jewelry, pet supplies, home and household items, musical instruments, large toys for children, and other product categories. It will showcase the possibility of better lifestyles and make the featured items the "first in life" for members.
"Sam's Home Online" brings more novel goods to consumers
To enable members to better feel the surprise experience of "Sam's Home Online", the Tianhe club will showcase certain new items, including professional outdoor tent, paddle board, Sublue underwater booster, Bote foldable inflatable dock + swim platform and chair, Bote Breeze paddle board, and ice bucket with up to 3 days of cold insulation. At the health center which features a hearing aid center, an optical center, and a health center, members can take free eyesight and hearing test and get professional advice. At the optical center, glasses from such big brands as Gucci, Armani, and Coach are on display for members to choose form.
Sam's Club Tianhe is located at Mayland M LIVE Plaza II, east of Huangpu Avenue in Guangzhou's Tianhe District. Besides visits to the store, members can also place orders through the Sam's app and enjoy the convenient and efficient "1-Hour Delivery" service.