Walmart: Building Honest, Simple, Agile and Equal Retailer-Supplier Partnerships to Create Value for Consumers
Walmart China recently held its 2023 supplier summit, with more than 2,000 suppliers and partners in attendance. The long-awaited summit was last held in 2019. Walmart China discussed industry development opportunities and collaboration with participating partners through transparent and open sharing of its strategy, item display and a club tour, all with the aim of benefiting consumers, suppliers and Walmart.


Christina Xiaojing Zhu, President and CEO of Walmart China, said, "Walmart has adhered to its mission of 'saving people money so they can live better' since its establishment 61 years ago. In the Chinese market, our goal is very clear: we have never sought to achieve the biggest size, the highest profits or the fastest growth. However, we are committed to becoming the most trusted omnichannel retailer in China. To this end, we have continued to focus on customers and members and provide goods and services of great value, so that our customers and members can save money and live better.


"Going forward, Walmart will continue to apply its 'customer-first and member-first' strategy to establish honest, simple, agile and equal retailer-supplier partnerships. Such collaboration will empower and strengthen Walmart and its partners to work through market cycle changes to create a better future."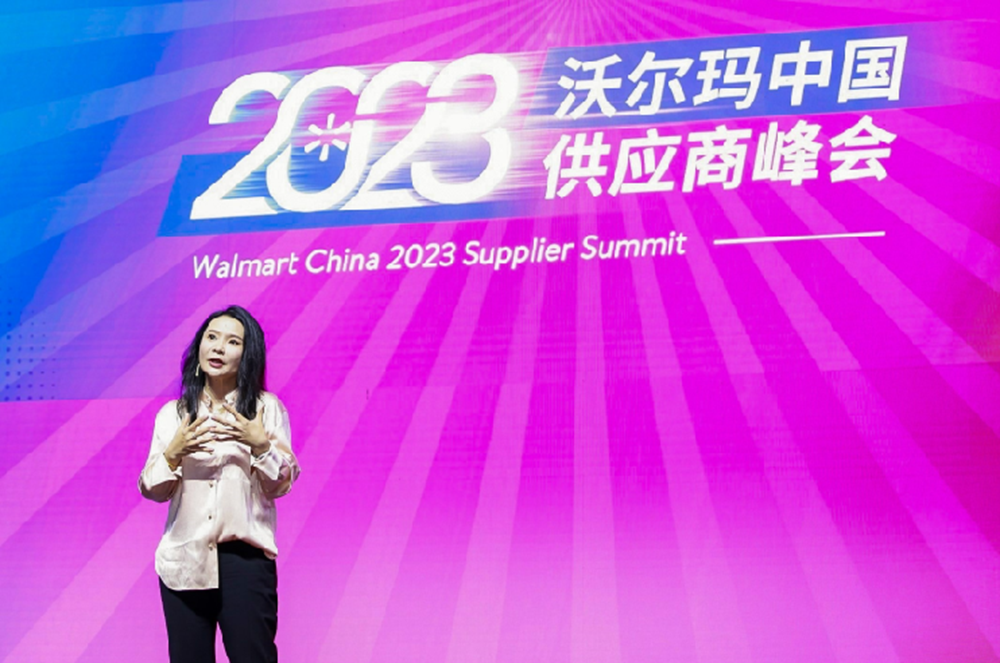 Swimming upstream in China


Since 2020, Walmart China has maintained robust and accelerated growth. The 2022 List of China's Top 100 Chain Stores released by the China Chain Store and Franchise Association (CCFA) featured supermarkets and department stores, as well as appliances, home furnishing and other franchise stores. On this year's list Walmart's ranking rose five places to second place, from seventh place in 2020. In addition, Walmart China ranked number one on CCFA's 2022 China TOP 100 Grocers List for the second year in a row, after it ascended to the top in 2021 for the first time in history.


Walmart China has maintained high sales growth in recent years. In both 2021 and 2022, it sustained double-digit sales growth, and this momentum has continued into 2023. In the first quarter of this year, Walmart China's net sales revenue increased by 28.3% year on year, its comparable sales were up by 25.5%, and e-commerce net sales grew by 54%. Both Walmart hypermarkets and Sam's Club have achieved strong sales and profit growth.


To be the most trusted omnichannel retailer in China


Behind the strong growth is Walmart's commitment to its mission and how it has consistently adapted to change.

Walmart's mission of helping people save money and live better is more relevant today than ever before. Walmart China has not only grown on the foundation of the Walmart DNA during its 27 years of operating in China, but has also formed its own core idea of running strong local businesses.
Walmart China strives to be the most trusted omnichannel retailer in China. Trust is the source of Walmart's success, and its main goal. Walmart China's strong growth amidst challenges is because of the trust and support of consumers, associates and partners. As a people-led and tech-powered omnichannel retailer, Walmart aims to provide goods and services to customers in ways they prefer. The 'retailer' role ensures that Walmart selects the most suitable goods for customers from their perspective, and presents these goods to customers in the most efficient way. This convenience helps customers and members save money and time. Ultimately, all the goods and experiences offered are intended to meet the needs of Chinese consumers.


At the same time, Walmart has broadened the meaning of 'living better'. In 2020, Doug McMillon, President and CEO of Walmart Inc., announced Walmart would "go beyond sustainability" to become a "regenerative company" dedicated to placing humanity and nature at the center of its business practices. These efforts aim to revitalize the planet and build a better life for all beings.


A clear and effective strategy


To realize its vision, Walmart continuously creates value for customers and members by enhancing its differentiated offer, end-to-end efficiency and omnichannel experience. Through digital transformation and strengthening talent, organization and culture, Walmart has solidified its foundation to better serve customers and members.


In the past three years, Walmart hypermarkets have been dedicated to change and transformation. Walmart hypermarkets have overcome structural challenges being faced by the entire industry by reshaping their business format, gaining greater insight into customer perceptions, redefining themselves, and exploring and renewing approaches in efficiency, offer and omnichannel strategy. Walmart hypermarkets have expanded market share for five consecutive quarters. During the Chinese New Year holiday this year, Walmart hypermarkets achieved their highest sales per store in the past three years. Walmart hypermarkets' e-commerce has led the market with sustainable, fast and healthy growth.


At the same time, Sam's Club has also entered a period of accelerated growth. It now has 44 clubs and hundreds of cloud warehouses in 25 cities across China. Sam's Club opens about six new clubs every year, and its membership growth rate has reached a historic high. More importantly, Sam's membership renewal rate and member active rates continue to rise.

Through three years of development, Walmart China's strategy has proven effective, and will continue to guide the company's future development.

Today's Walmart: a store-based omnichannel retailer


Walmart has a clear direction on omnichannel development. Instead of adopting a simple development model of physical stores plus e-commerce, Walmart is advancing omnichannel integration centered around physical stores. Keeping in mind customers' various shopping needs online and offline, Walmart seeks to serve customers where they are, with the goods and services they want, when they want them.


Walmart's physical stores are a curated one-stop shop. They are also the heart, soul and foundation of the business. The appeals of offline shopping can never be replaced by online shopping. Physical stores take on multiple roles, serving as a shopping venue, an online fulfillment center and a place for customers to experience the premium goods they may wish to buy. Through its stores, Walmart has established a close bond with customers and earned their trust, thus securing stable patronage and integrating online and offline traffic. This is also one of the success factors for Walmart's integrated omnichannel development.


In addition, Walmart has established the one-hour delivery service. It has also offered many other options including standard delivery, nationwide delivery and dropshipping to improve efficiency and expand categories to meet the growing needs of customers and members. Currently, e-commerce accounts for nearly half of Walmart's total business, with both formats' e-commerce showing profitable, sustainable and accelerated growth.


Furthermore, Walmart has continuously invested in the private domain with fruitful results. Years of exploration have demonstrated that the private domain and the public domain are complementary instead of mutually exclusive. As Walmart builds powerful core items and a strong private domain, it can achieve better development with its public domain partners.



Building honest, simple, agile and equal retailer-supplier partnerships


In the current market cycle, both consumers and the market have undergone profound changes, resulting in not only challenges but also opportunities for change and innovation. This has also created great prospects for focused and agile enterprises focused on long-term and strategic development to accelerate growth and expand market share. Walmart hopes to build honest, simple, agile and equal partnerships with suppliers to create greater value for customers and members, which brings sustainable profit, growth and long-term return to partners.


Integrity has always been one of Walmart's core values and the foundation of all partnerships with suppliers. Moreover, Walmart hopes to establish simpler and more efficient communication and collaboration with suppliers to reduce the cost of goods, operations, communication and decision-making, ultimately enhancing efficiency and creating greater value for customers.


Walmart recognizes that agility is very important in the fast-changing market, which needs to be improved through digital capabilities, resilient supply chains, and organizational culture changes. As Christina Xiaojing Zhu, President and CEO of Walmart China has emphasized, "Managers must work at the front line and have immediate insights into customers and the market. This is the only way for them to respond fast, make decisions quickly, and improve the agility of the entire organization."


Equal and mutually beneficial retailer-supplier partnerships are part of Walmart's DNA, as well as a concept particularly valued by Walmart. Walmart believes that retailer-supplier relationships should not be a zero-sum game or competition - rivalry is detrimental to maximizing the total gains of both parties and will ultimately harm customers' interests. Suppliers are Walmart's partners but not competitors. Walmart hopes to cooperate directly and deeply with suppliers, openly share information and insights, co-create items, jointly improve efficiency, motivate and benefit one another, and work through market cycles to create the future together.

Celebrity Chef Carnival: tasting 132 famous signature dishes in one place


To enable supplier partners to experience Walmart's differentiated offer, Walmart invited suppliers to visit its offer exhibition and Sam's Club Zhuhai, and opened a special "Celebrity Chef Carnival". With a venue floorspace of 4,500 square meters and 14 booths for 21 partner brands, the carnival gave summit participants the chance to taste Walmart's 132 celebrity chef dishes.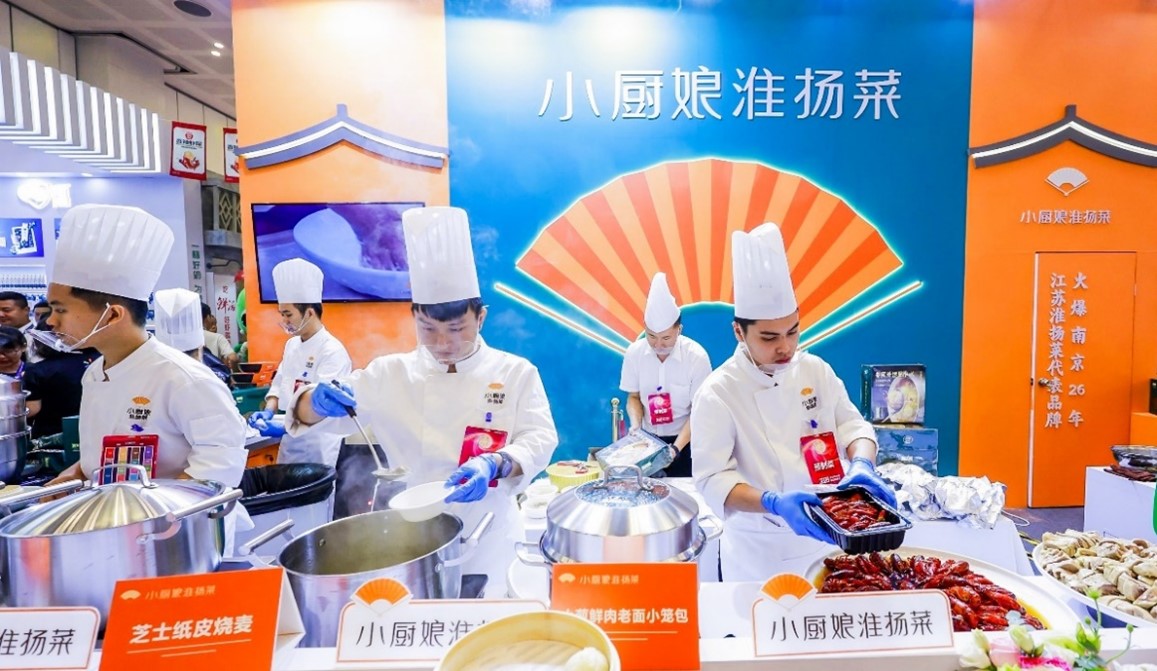 The Celebrity Chef project is the first ready-to-cook dish project in the industry offering a banquet solution. Through cooperation with China's time-honored and leading restaurant brands, Walmart brings house specialties of famous restaurants to the dining tables of millions of households across China. The product mix includes cold dishes, soup, main courses, staple food, and desserts. This summer, the assortment will newly include daily meals and late-night snacks to meet the all-day demand for simply adding a dish to the dining table.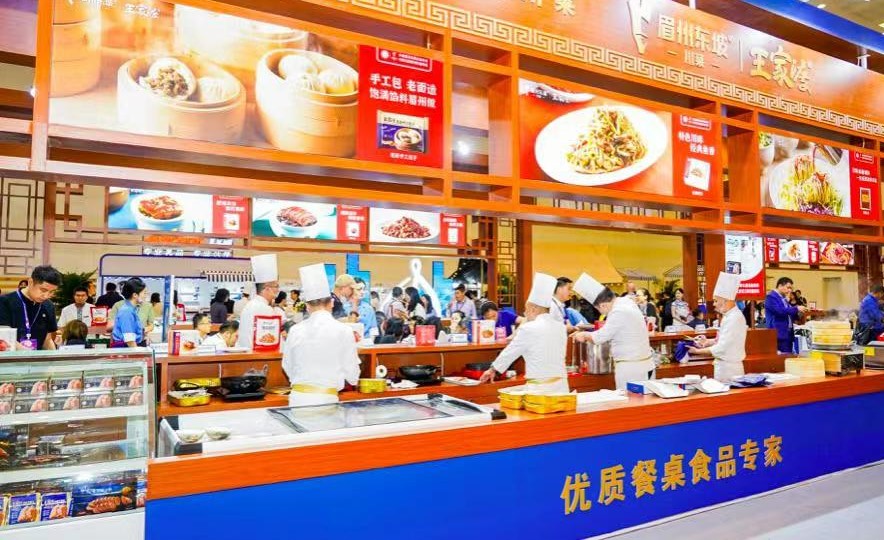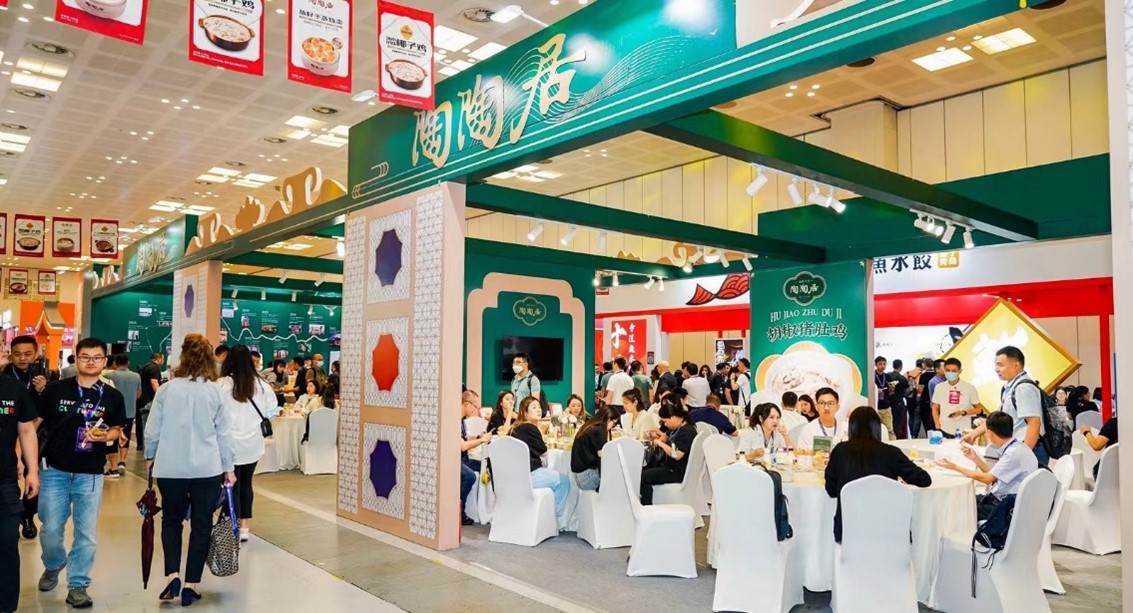 After its launch during the Spring Festival, 'Family Feast by Celebrity Chefs' has gained great popularity. Since then, Walmart's ready-to-cook dishes team has developed new products according to seasonality, and enriched the offer with local specialty dishes to meet more customer needs.