Walmart China announced that it has partnered with China Chain Store & Franchise Association ("CCFA") to launch the Cherishing Food – Joint Action to Reduce Food Waste Project (hereinafter referred to as "Joint Action"). The project aims to encourage companies in retail, food and other related industries to work together to reduce waste in food and raw materials, and recycle food waste. Such efforts would have an impact that extends from the retail end to the upstream supply chain to further reduce food waste. Mengniu Group, Mondelēz China, PepsiCo, Tyson Foods, OATLY, and SGT Food are the initial members of the joint initiative.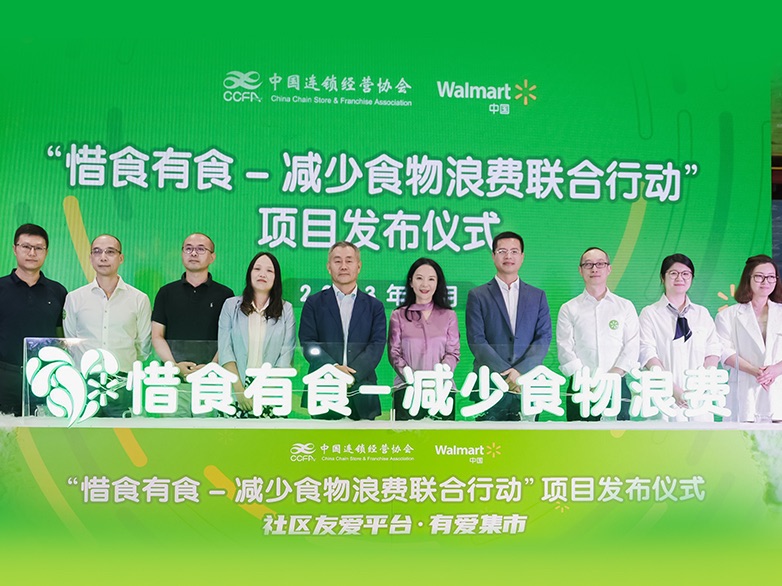 Announcement ceremony of the "Joint Action to Reduce Food Waste" by CCFA and Walmart China
Christina Xiaojing Zhu, President and CEO of Walmart China, said: "Throughout our 27 years of operation in China, Walmart has consistently adhered to our mission of saving people money so they can live better. Serving the local communities in which we are based is a way that we fulfill our mission. Walmart looks forward to working with more like-minded partners to grow this force for good, centered around people and helping communities solve practical problems. Our joint efforts seek to make businesses and the world better, and the planet more vibrant."

In 2022, Walmart China announced the establishment of the Community Caring Program, which better connected internal and external resources in order to serve communities. The program is committed to creating shared value for stakeholders economically, socially and environmentally to jointly build low-carbon communities. Cutting food waste and donating surplus food both play a major part in these efforts – they represent Walmart's championing of the local practices in accordance with China's Anti-Food Waste Law and its "Dual Carbon" goals. Such work aims to bring comprehensive social, economic and environmental benefits.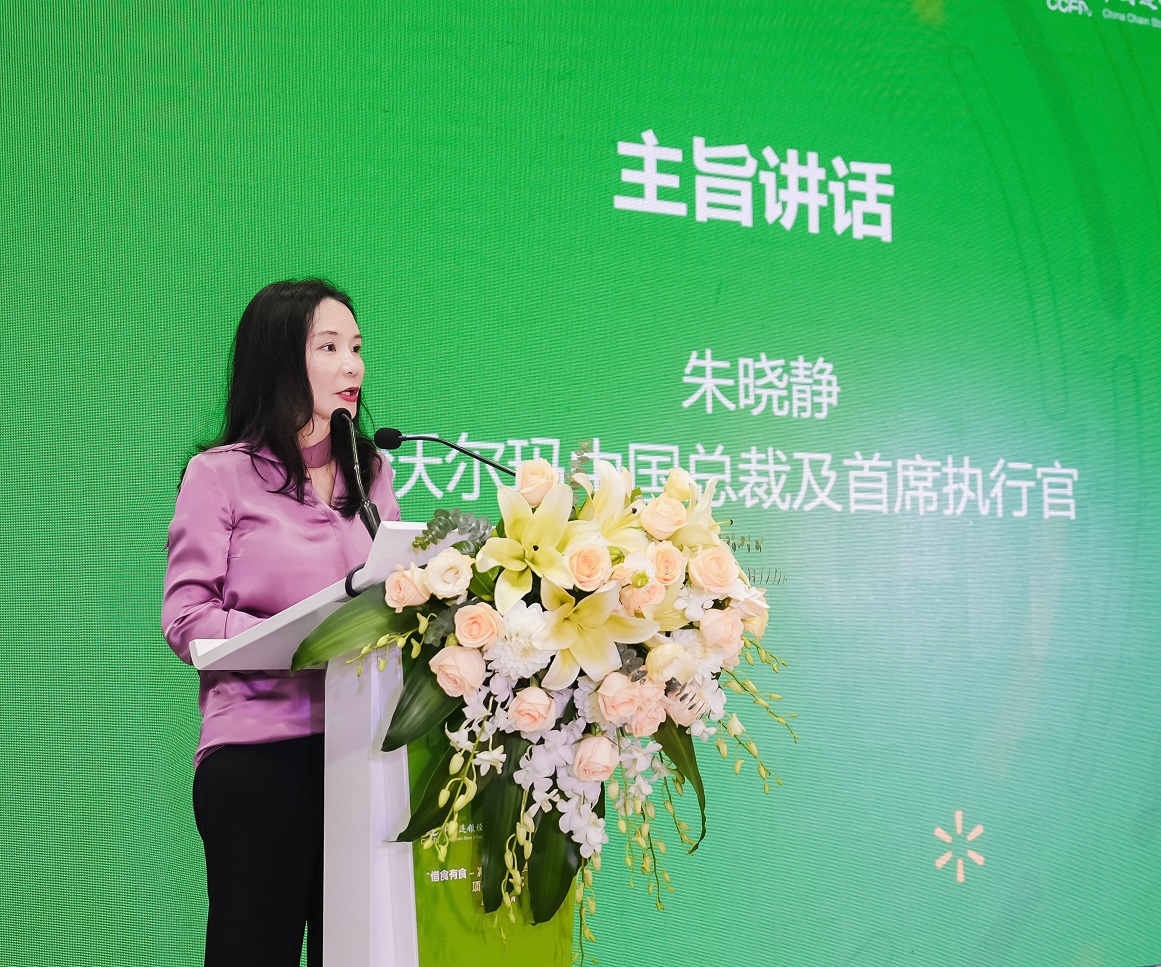 Christina Xiaojing Zhu, President and CEO of Walmart China
Building a resource integrated ecosystem to help the industry reduce food loss and waste
According to a recent study by the Institute of Food and Nutrition Development of the Ministry of Agriculture and Rural Affairs, the annual weighted average loss and waste rate (by weight) of seven major categories of food - fruits, vegetables, aquatic products, grains, meat, eggs, and milk - has reached 22.7% in China. 300 million tons of food is lost in production and distribution processes. [1] There is significant room for waste reduction in food production, circulation and retail processes.

Every year, large quantities of food and commodities move through Walmart hypermarkets, Sam's Clubs and distribution centers. As Walmart China transforms into a "regenerative" company, it is focused on eliminating waste throughout its business operations. Food waste reduction is a management priority, and Walmart China is exploring more ways to put this in action. In 2021, Walmart launched the "Walmart China's Community Food Bank" Project by jointly establishing a national surplus food donation network with the Green Food Bank, the first food bank in Mainland China. Currently, the program works with nearly 100 stores and has set up 44 authorized distribution points, enabling it to have made approximately 530,000 donations in total so far, cutting over 6,200 tons of carbon emissions.
Christina Xiaojing Zhu said, "We aim to break the link between consumption and waste by teaming up with our partners and suppliers to build a new resource integrated ecosystem. These actions help us move towards a 'circular economy' and build more sustainable communities."
This year, Walmart China has collaborated with CCFA to upgrade the "Surplus Food Donation Pioneer Program" to the "Food Waste Reduction Pioneer Program", and to launch the "Cherishing Food - Joint Action to Reduce Food Waste" Project. The program invited more companies specialized in agricultural products and food manufacturing and processing to explore ways to reduce food waste in areas including precision production, surplus food donations and food waste recycling, such as animal feed and industrial applications.
CCFA and Walmart China will organize regular training sessions and seminars, and invite experts and scholars from industry, academia and research to discuss technology and case studies. CCFA and Walmart will share resources, co-build a network, co-create methods and share their experience with member organizations to promote industry consensus and facilitate collaboration.
As a co-founder of the Joint Action, Walmart China will share its corporate experience in surplus food donations and community food bank network resources. It will also strengthen the program infrastructure and encourage more companies to participate, in order to provide a more diverse variety of food for beneficiary groups.
Pei Liang, President of CCFA, said, "CCFA hopes that the 'Food Waste Reduction Pioneer Program' will enable the industry to continue to implement the requirements of the Anti-Food Waste Law while pursuing low-carbon transformation and development. The program's measures are both market-oriented and philanthropic, and aim to attract more stakeholders throughout the supply chain to jointly develop more new solutions. The program seeks to provide the entire industry with valuable experience in reducing food waste and achieving the "Dual Carbon" goals, in order to contribute to the industry's sustainable development."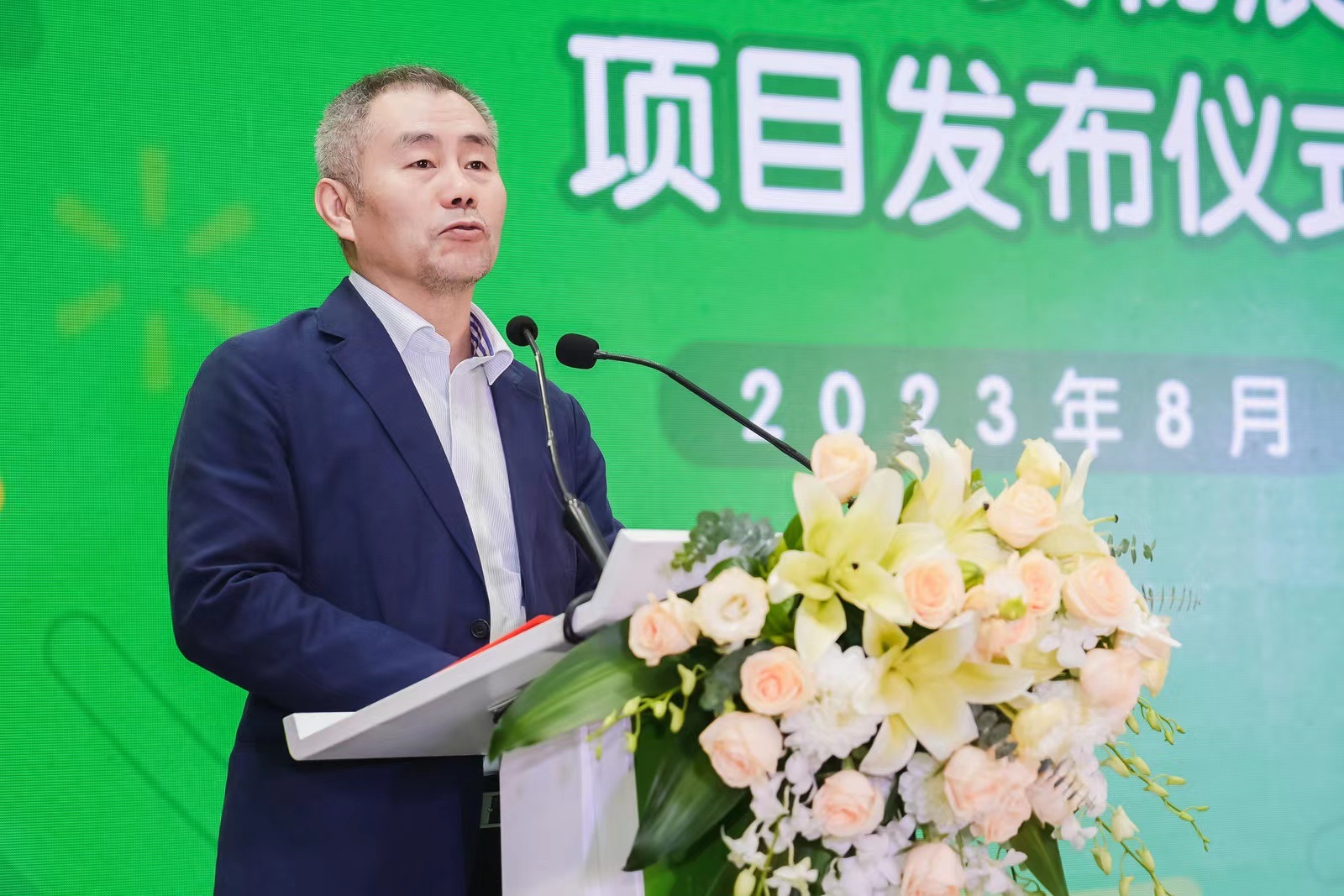 Pei Liang, President of CCFA, addresses the announcement ceremony
Building a platform connecting internal and external forces to serve communities
Walmart China plays the role of a connector for the benefit of local communities, enabling more internal and external resources and participation to be directed towards the development of projects that bring practical assistance and value to young people with intellectual disabilities, rural women and children, and broader social groups.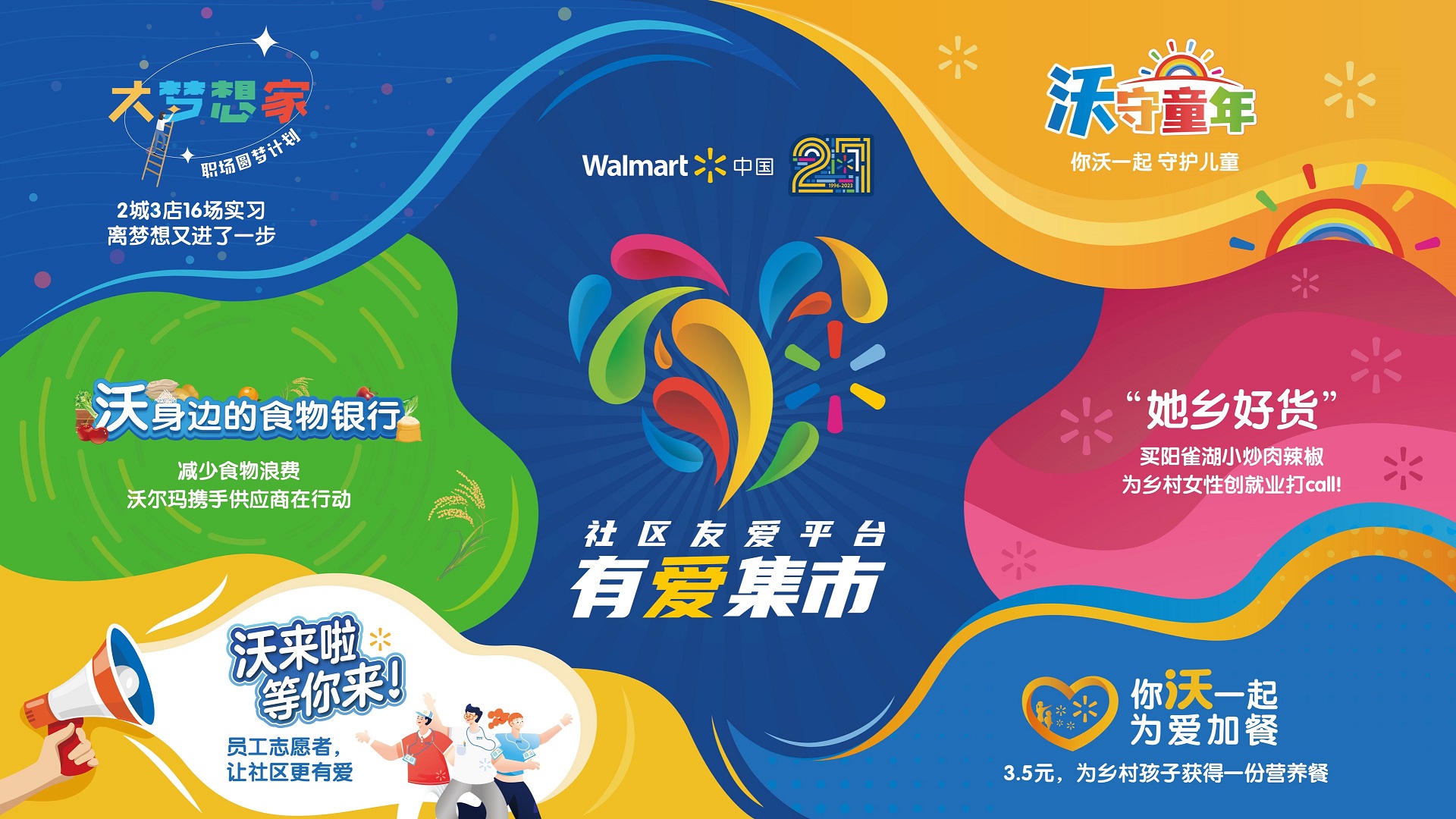 "Love Fair" of Walmart China's Community Caring Program
This year, Walmart China has officially established the Volunteer Club of the Community Caring Program. More than 300 associates have enthusiastically joined the club to support Walmart China's sustainable development projects with concrete actions, forming a new force in the program.
To support children's healthy growth, Walmart has worked with the Beijing All in One Foundation and the Girls Protection Fund of the China Foundation of Culture and Arts for Children to launch Walmart's Children Protection Project. The project will provide children in Yunnan and other areas with hygiene products and courses aimed at raising children's awareness of self-protection to keep them safe from sexual assaults.
In addition, Walmart has continued to work with the China Foundation for Rural Development, and has collaborated with partner brands Yili's Zhennong Milk and Garden to raise funds for the "Children's Nutritious Meals Program". The program provides nutritious meals for children in rural areas, electric kitchen appliances for rural schools, and promotes nutrition education. From August 21 to September 11, in addition to leveraging approximately 400 stores across the country as well as online channels, Walmart will partner with its eCommerce fulfillment partner Dada Express and office work partner WeWork to invite more members of the public to participate through multiple channels and platforms.
Furthermore, to help young people with intellectual disabilities to integrate into society, Walmart has further upgraded its Big Dream Achiever Program, with 16 work experience sessions held in a hypermarket and two Sam's Clubs in Shenzhen and Chengdu. Walmart China has also called on its associates to participate in the "You Walk, I Donate" event with the Tencent Charity Foundation to back the Big Dream Achiever Program.
Moreover, Walmart supports the development of women in rural areas with the "Produce from Her Village" Training Program, empowering 400 rural women entrepreneurs across China with live streaming eCommerce training. Through this program, Yangque Lake pepper from the hometown of a Hunan trainee is now on the shelves of more than 260 Walmart stores in China.

[1] Source: Xinhua News Agency and China Comment, https://baijiahao.baidu.com/s?id=1772901181628255474&wfr=spider&for=pc