OCT Travel Agency Joint Activity
It is the first anniversary of the Walmart Supercenter Shenzhen Cuizhu Branch's transformation in the summer vocation of 2019, in order to increase passenger flow volume and help stores and tenants drive their sales, Walmart organized the OCT travel agency and Xiangjiangbian to launch the "Happy Midsummer" campaign.
Through the Walmart store broadcast publicity and tenant site personnel interaction, customers were be guided to participate in the activity to get the generous gifts well. An endless stream of customers participated in this activity, which achieved a good publicity effect, enhanced the popularity of tenants, attracted customer flow volume, and cultivated loyal customers for the stores and tenants.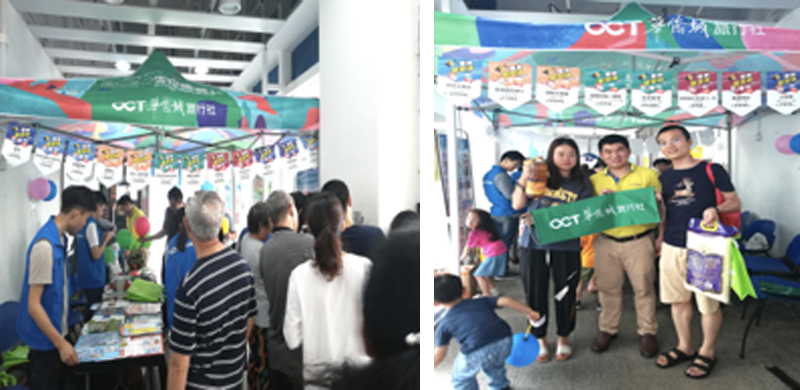 McDonald' s Children' s Day joint activity
Walmart tenants and McDonald held a joint event to celebrate the Children's Day. After spending in the stores, customers could sign up for the activity. Children who participated in this activity were be taught to cook hamburgers free of charge and get a McDonald's hamburger coupon. Many parents signed up and the atmosphere was quite lively at that day. While McDonald's sales increased that day, it also increased the customer flow volume and improved customers' shopping experience.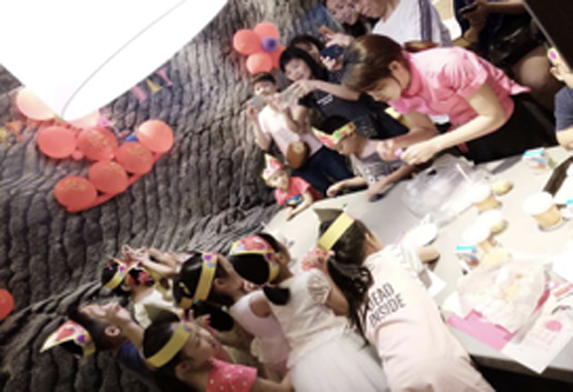 KFC Youth East Road restaurant and EGI GLOBAL joint activity
Walmart Supercenter Yueyang Qingnian East Road Branch ushered in its second summer vocation in July 2019.. In order to enhance the influence of the new store in the business circle, tenant KFC united EGI GLOBAL organized an activity which named "Walk Into KFC". Through the prior preparation with tenants, EGI GLOBAL invited about 20 families to participate in the "Walk Into KFC" activity. With the help of the KFC manager and foreign teachers, the children learned about the culture of the KFC and the production process of KFC. Children derived pleasure from the active participation and experienced the joy of success. At the same time, the tenants have increased the customers stickiness, enhanced the popularity and sales performance of the stores.